Festival Food Vending Machine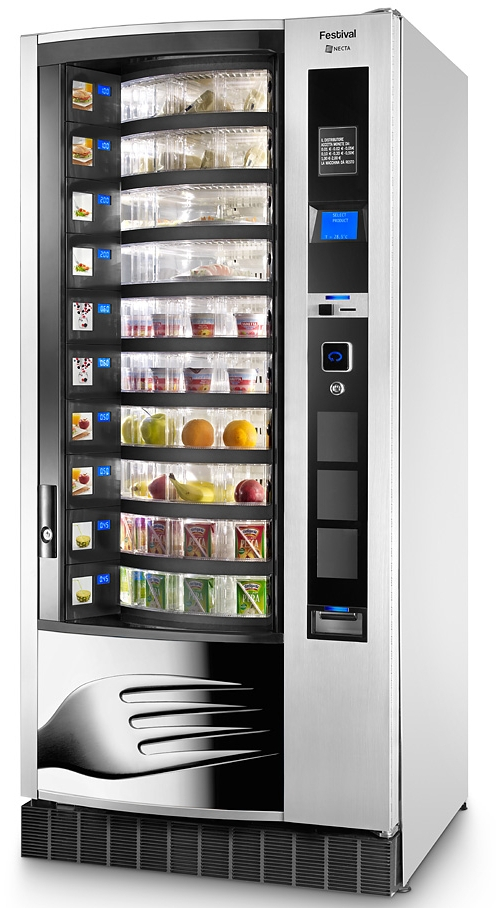 Necta Festival
The Festival food machine is the smart solution for places needing to offer catering services 24/7. Not just a vending machine but a true automatic canteen. The extreme flexibility of configuration allows the user to choose between snacks, drinks, fresh dishes, fruit and yoghurt. The enhanced electronics of Festival offers an advanced machine and products management. Festival achieves the energy rating of A+ (EVA EMP 3.0 protocol) thanks to the excellent performances in energy saving.
Summary
.
Features
Customizable shelf layout.
Power LED lighting for attractive merchandising – no more fluorescent light tubes to replace!
Quiet operation - near-silent refrigeration system perfect for offices and noise sensitive locations
Links to contactless card and mobile phone payment system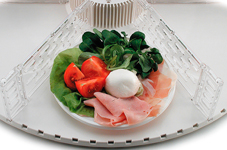 Complete product offer: from non-alimentary goods to fresh food
Possibility to set the layout of each drum according to the location's need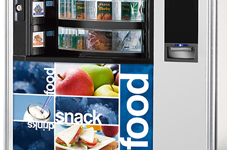 Simply select your meal and the Easy 6000 will activate one of two microwaves within the Easy Kitchen.
Rolling price display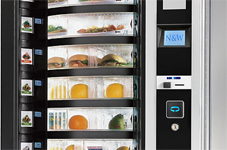 Large capacity drum.
Payment system or freevend, coin or cashless systems at the same time.