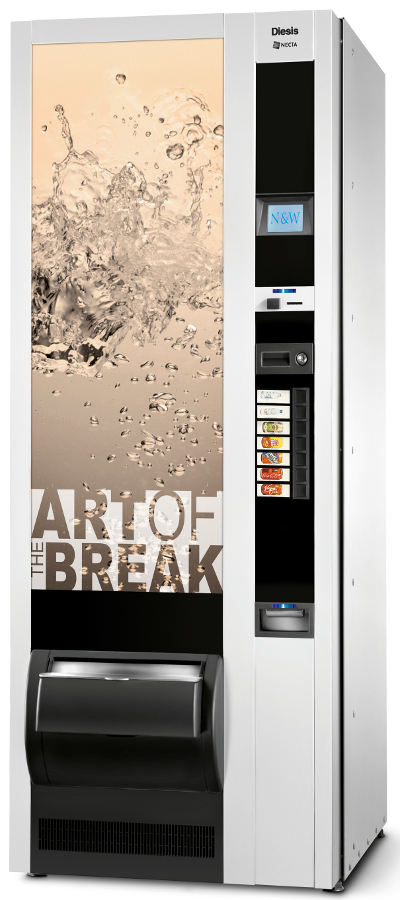 Necta Diesis 500 Can & Bottle
Diesis is the most innovative solution currently available for dispensing cold drinks in both cans and bottles. Its contemporary stylish design is created to guarantee a user-friendly experience with its intuitive interface. The ease of maintenance helps complete this vending machine, and with its stylish design and elegant aesthetics it is quickly becoming the market's benchmark for years to come.
Summary
Features
Up to 500 (0.33 Lt cans)
Possibility to dispense cold drinks in all can and bottle formats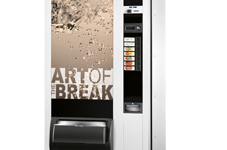 Flexible layout that can offer snacks, confectionery, cans and bottles
High efficency cooling unit for low energy consumption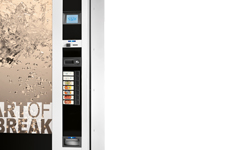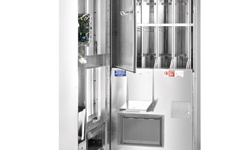 Removable delivery bin when moving the machine
Payment system or freevend, coin or cashless systems at the same time.