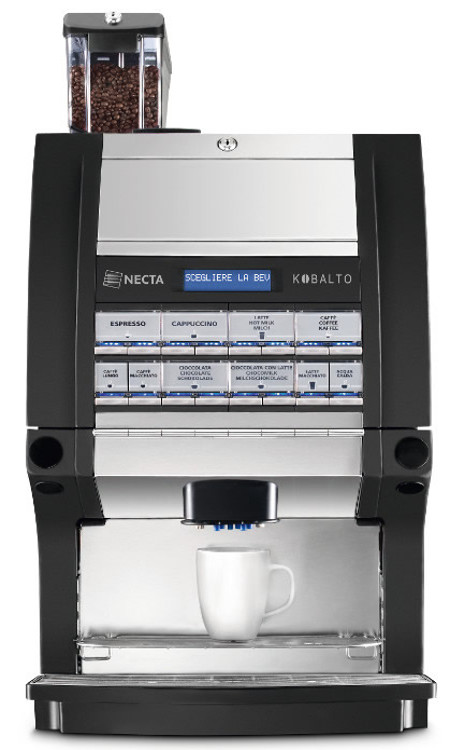 Necta Kobalto Coffee Machine
The Kobalto is a fully automatic bean to cup coffee machine aimed at the Hotel, Restaurant and Café market. It has a stainless steel delivery area able to accommodate up to 24 cm jugs.
Suitable for hotels, bed & breakfast premises, club houses, refreshment areas for business and education.
Capacity:
200 cups (bean coffee)
85 cups (chocolate)
355 cups (soluble coffee)
Drink Selection:
Espresso
Americano
Caffe Latte
Cappuccino
Coffee White
Caffe Mocha
Hot Chocolate
Chocomilk
Hot Water
Selections above made with coffee beans and/or soluble coffee
Summary
Features
Possibility to use own mug or jug (up to 24 cm)
Lit with low heat/low energy LED lights
Large graphic display
Links to contactless card and mobile phone payment system
Backlit, touch sensitive selection panel
Stainless steel delivery area