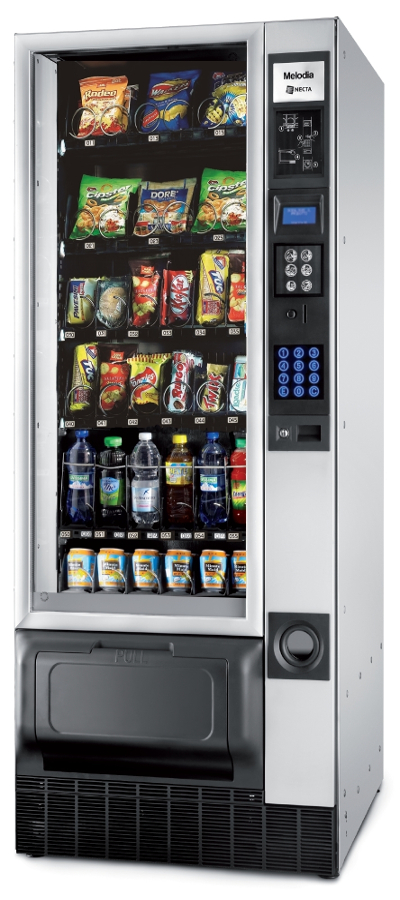 Necta Melodia
The Necta Melodia is the updated version of the popular Snakky RY. Like the Snakky RY it is compact and very versatile. Many configurations are possible (all snacks 344 products, snacks with cold drinks 300 products, cold drinks only).
Summary
The machine design itself is simple and practical, with LED lighting and large graphical display. The selection interface is extremely user-friendly, featuring an LED back-lit keypad. This combination machine also has the capacity for varied temperature levels allowing staff to enjoy food, snacks and drinks at optimal temperatures.
Features
Customizable spiral layout offering snack,cans,bottles and tetrapacks
Lit with low heat/low energy LED lights
Small foot print, making it easy to install in virtually all offices
Links to contactless card and mobile phone payment system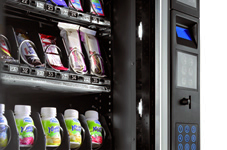 Flexible layout that can offer snacks, confectionery, cans and bottles
High efficency cooling unit for low energy consumption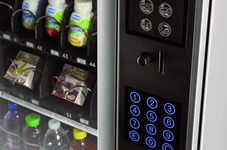 Capacitive 'Touch Sensitive' blue LED backlit keypad
Rolling price display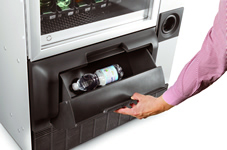 Large graphical display 188 x 64 pixel
Payment system or freevend, coin or cashless systems at the same time.