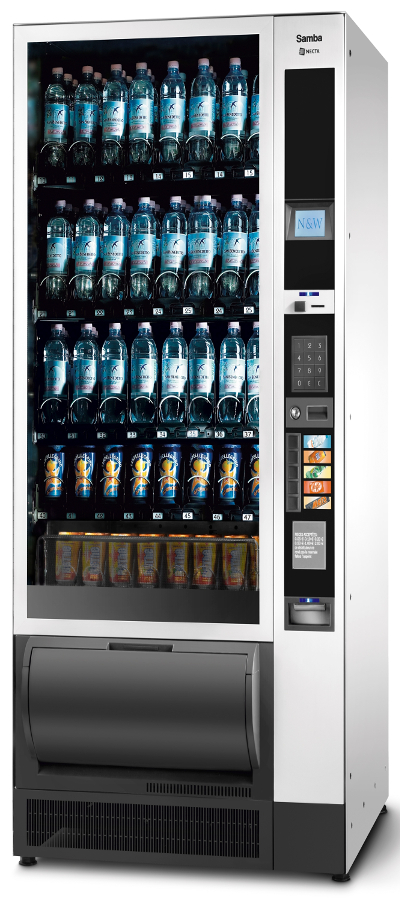 Necta Samba Top Can & Bottle
The Samba Top features a touch screen making it possible to browse through the products on sale, and buy multiple items in a single transaction. Products are also grouped into categories to make browsing for your item easier. Additional information for each product can be displayed, such as nutritional information. Discounts can be set up based on the quantity of products in the basket.
The food version has a softvend elevator. This ensures delicate items are received in perfect condition. The Samba Touch takes vending to the next level: it is a more flexible vending machine, able to interact quickly with the customer.
Customizable products menu which can be browsed by category or promotion
Basket facility which enables multi-buy discounts
Easily accessible nutritional information
All trays with ETL - electronic tray labels
Remote management of prices (electronic tray labels)
Summary
Features
Snack + Can + Bottle vesrion holds up to 416 products
Snack only vesrion holds 466 products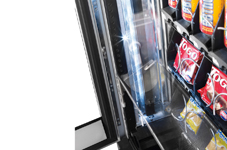 Flexible layout that can offer snacks, confectionery, cans and bottles
High efficency cooling unit for low energy consumption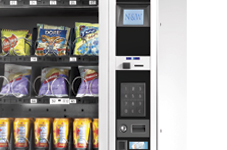 Flexible configuration that can offer snack, cans, bottles and food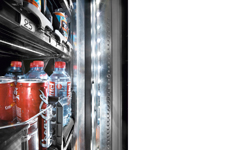 7" Touch screen interface
Payment system or freevend, coin or cashless systems at the same time.